Thanks so much to all of you for reading volume 1 of Paint the Town Red! I sincerely hope you enjoyed it.
The next installment, Volume 2, is now on Kickstarter, so you won't have to wait too long to find out that cliffhanger. ;> The Kickstarter offers both Volume 1 and 2, as well as other goodies! Hope to see you all there!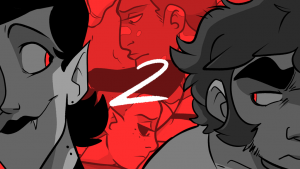 It'll run until February 26, so don't wait!