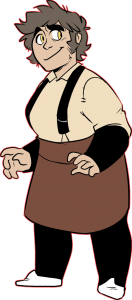 Winona "Winny" Barlowe
Winny is still a bit new to the Werewolf life, after being turned a few years ago. She's settling in through running a shelter with Odile, but the past keeps rearing its head for her. She probably needs a good rest.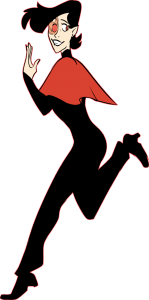 Victoria "Vic" Darling
Vic may be a Vampire, but she's friendly enough that you'll forget it–maybe. She lives in her own world, but still cares deeply for those who mean a lot to her. She's recently received a scar on her eye, which she'd rather not talk about.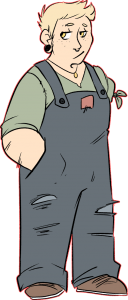 Odile Brady
Odile works at the shelter with Winny, and is one of her biggest confidants–and friend. Odile is content with their life as a Werewolf, though with all the trouble Winny keeps bringing it, it's looking like this life is gonna be a little more than Odile bargained for.

Emerson "Em" Pines
Em seems to play a part in Winny's past, but appears much too sweet for it to be anything bad…?